Spanish Conversation – Pre-assessment Required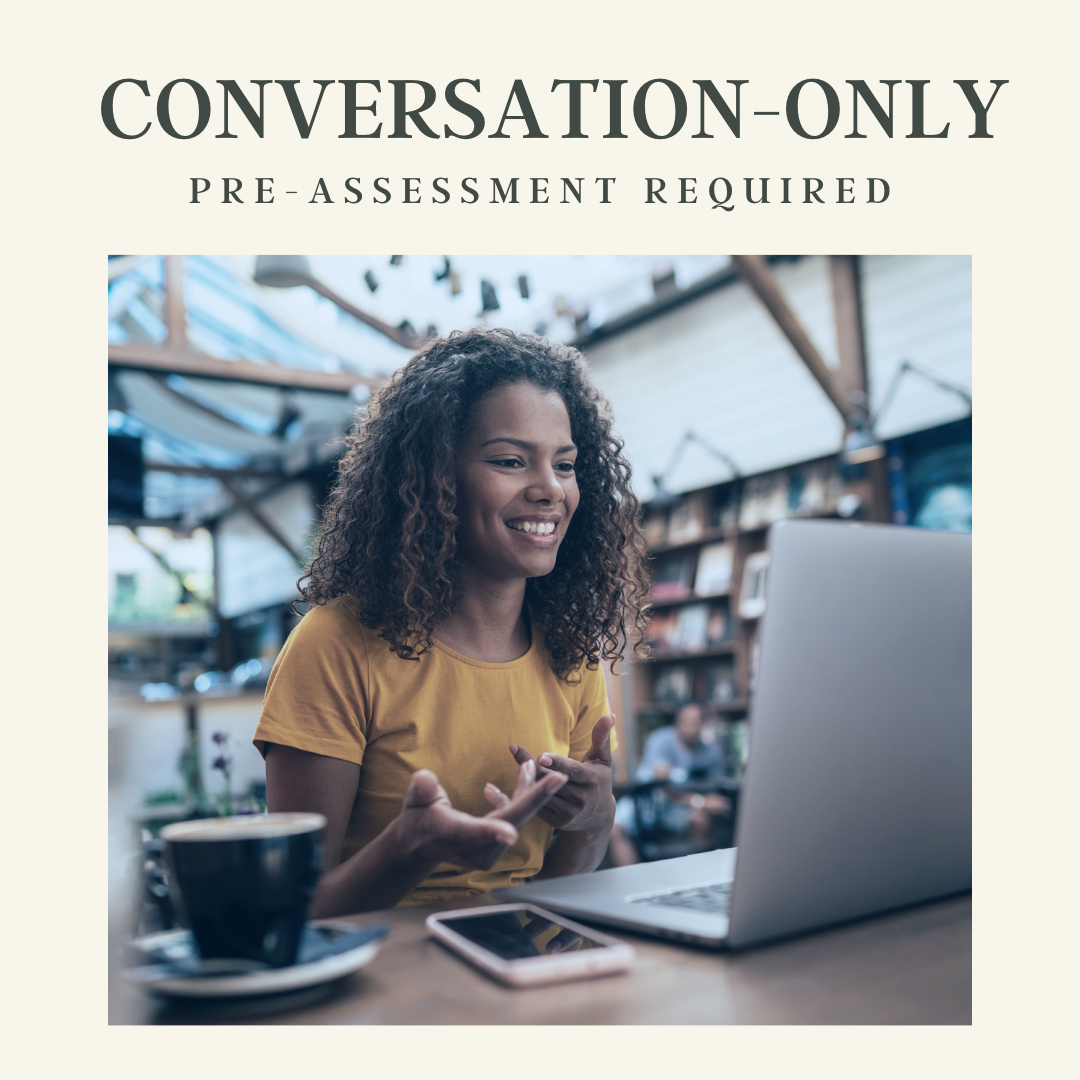 About Course
Do you have a firm grasp on Spanish grammar, but need to improve your Spanish conversation skills? This Spanish Conversation Only course package is for you. This course package is 100% personalized and provides you with live conversation sessions with the native speaker you are matched with. As always, we will provide you with a personalized language learning plan to fit your specific learning needs.
Being able to converse in Spanish is the ultimate goal of learning. This course package provides you the opportunity to bolster your speaking confidence. You can practice what you know right away with a native speaker.
Once you get started, there is no limit to what you can accomplish during the course. We will provide you with the a comprehensive learning plan and the Spanish conversation sessions needed to succeed.
Why?
Because you deserve to only pay for what you need. If you are already strong in your Spanish grammar skills, we come alongside you to help improve your speaking skills.
We will not bore you 🙂
Filling our classes with interactive activities, we will get you thinking and immediately using the information that you know. We also use fun and exciting and lively materials that will keep your mind engaged throughout every session.
BTG's Approach
Practice, practice, practice. In our classrooms, we only teach what will be useful in real life conversations. Start practicing what you know with a native speaker today.
Show More
What Will You Learn?
All of our courses are personalized to meet your current Spanish learning needs. Your conversation teacher (the native speaker that you are matched with) will present a language learning plan that is personalized to you. This plan will be followed throughout the duration of the month in your one-on-one conversation sessions.
Student Ratings & Reviews
No Review Yet