Individual Deep Dive for Businesses- Learn Spanish Faster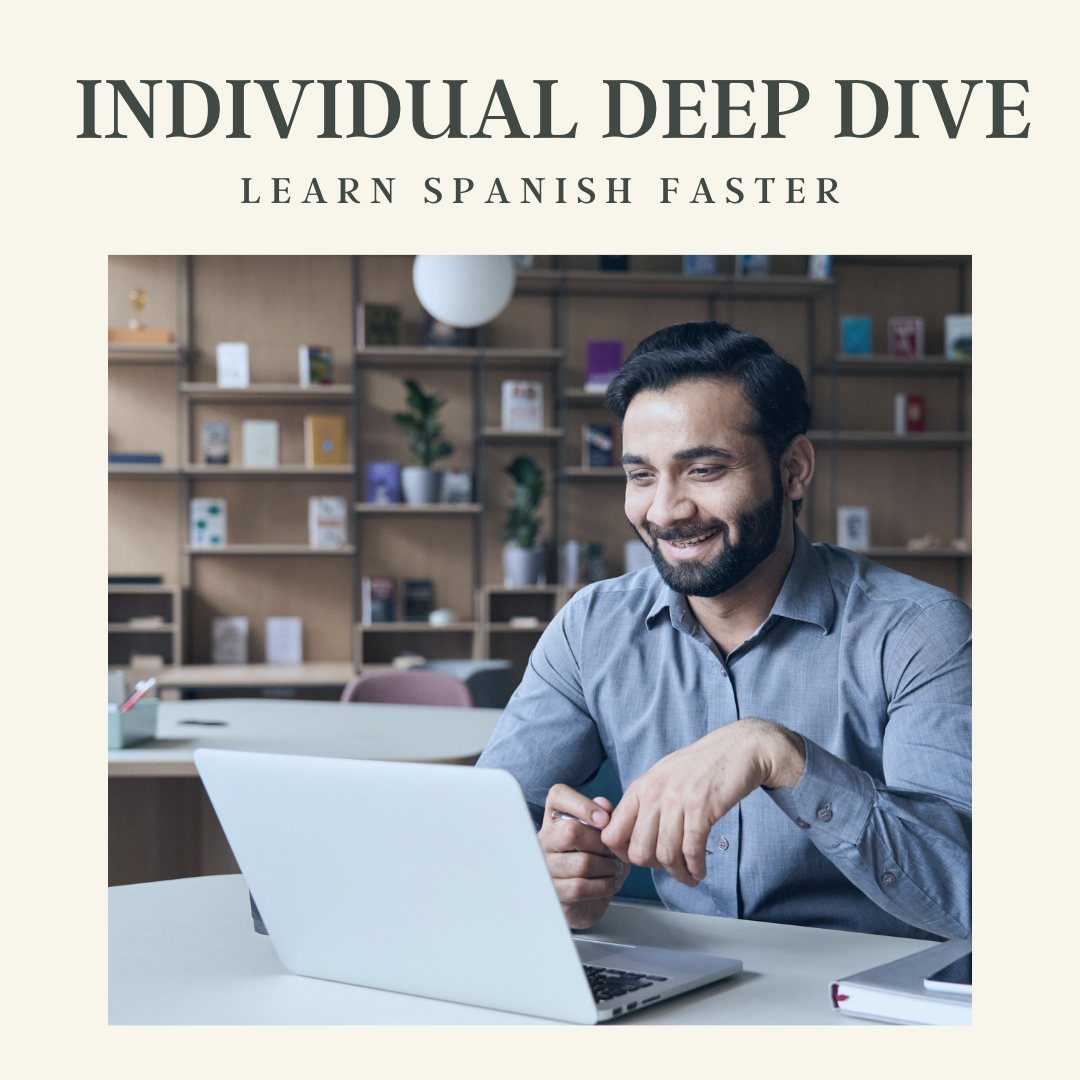 About Course
Is your company ready to fast-track a group of employees to learning business Spanish? This deep dive business Spanish course package is all about preparing your employees to engage with Spanish-speaking clients as soon as possible. This course package is 100% personalized, providing a group of 3 or more employees with one-on-one grammar lessons and conversation sessions. As always, we will provide each employee with a personalized language learning plan to fit their specific learning needs.
Personalized business Spanish classes are extremely helpful if you want your employees to succeed. This course package carves out the time and accountability for your employees to practice what they're learning right away with a native speaker. Throughout the program, they will engage with Spanish at least 5 hours a week. This is much more than the approximate 20 minutes a day that many apps recommend.
Once your employees have personalized learning available, there is no limit to what they can accomplish during the course. We will teach and present the grammar concepts and facilitate the conversation sessions one-on-one at the pace of each individual.
Why?
Because personalized learning for your employees will help your company reach a whole new set of clients. We know that your employees will come out of this business Spanish course confident in their ability to apply the concepts that they learn in their professional lives.
We will not bore you 🙂
Filling our grammar classes with interactive activities, we will get your employees thinking and immediately using the information that they are learning. We also use fun and exciting and lively materials that will keep their minds engaged throughout every grammar class.  Their conversation sessions with a native speaker will prepare them to use what they are learning on the job.
BTG's Approach
Practice, practice, practice. In our classrooms, we only teach what will be useful in real conversations. And, then your employees will have the opportunity to practice these concepts with the native speaker that they will each be matched with.
Show More
What Will You Learn?
Understand grammar concepts that will prepare you to speak Spanish on the job

Learn how to conjugate verbs in various tenses

Learn how to build basic and complex sentences based on current level

Grow Spanish vocabulary base using a variety of word lists

Learn Spanish phrases and vocabulary related to your industry
Student Ratings & Reviews