Hobby – Learn at your own pace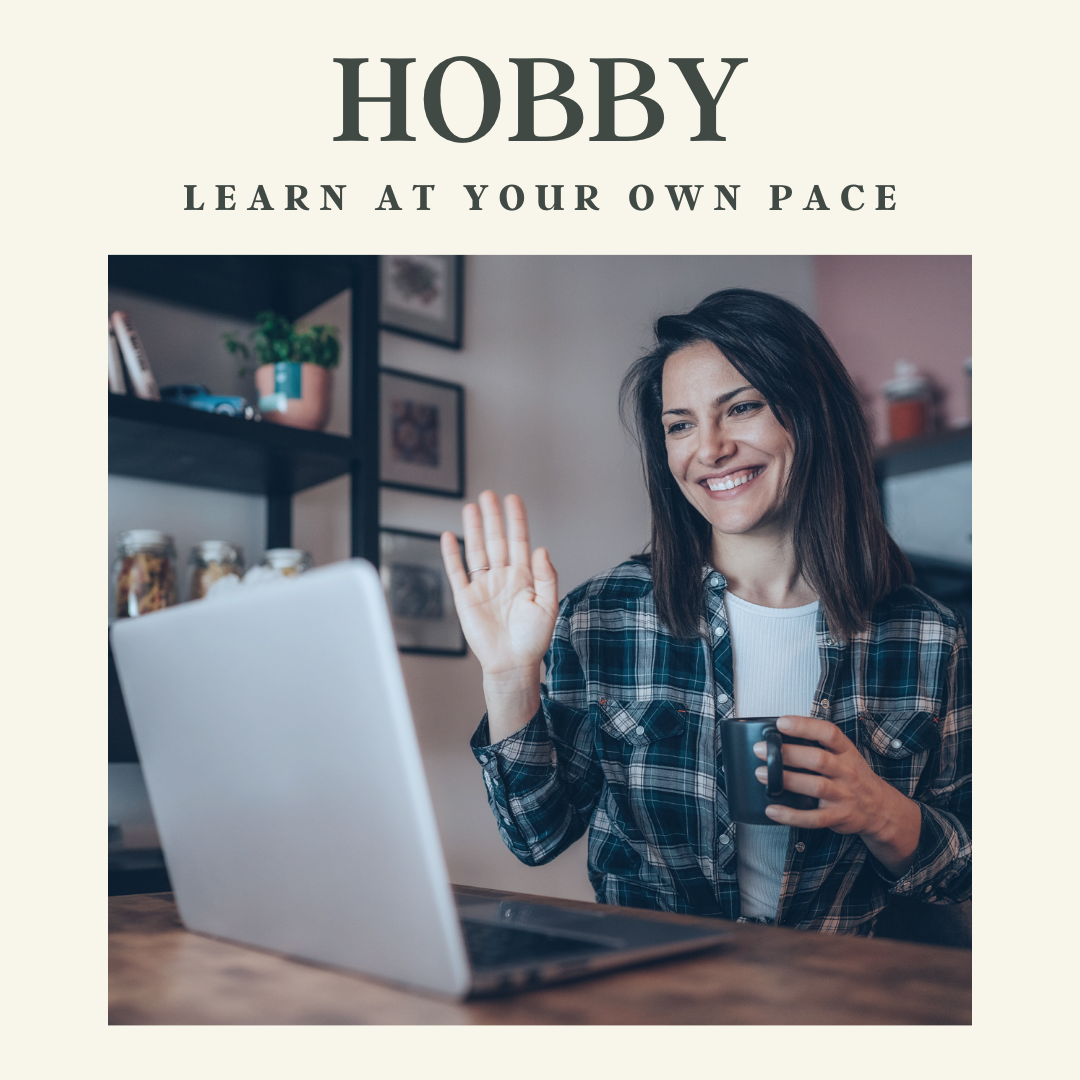 About Course
Are you ready to learn Spanish but want to go at a slower pace? This hobby Spanish course package is for you. This course package provides you with 4 recorded grammar lessons that you can watch at your own pace. You will also have a weekly one-hour conversation session with the native speaker you are matched with. As always, we will provide you with a personalized language learning plan to fit your specific learning needs.
Being able to speak Spanish is a profitable skill to have. Get started learning Spanish today even if you can only commit limited time now. This course package provides you opportunities to learn from the recorded sessions at your own pace and practice what you learn right away with the native speaker you're matched with.
Once you get started, there is no limit to what you can accomplish during the course. We will provide you with the a comprehensive learning plan and the materials for learning and then the control and pace of your learning will be in your hands.
Why?
Because you deserve to keep learning at whatever pace works for you. We know that you will come out of this course leveled up in your Spanish speaking ability.
We will not bore you 🙂
Filling our classes with interactive activities, we will get you thinking and immediately using the information that you are learning. We also use fun and exciting and lively materials that will keep your mind engaged throughout every recorded session.  Your conversation sessions will prepare you to use what you are learning in real life.
BTG's Approach
Practice, practice, practice. In our classrooms, we only teach what will be useful in real conversations. Practice these concepts with the native speaker that you are matched with.
Show More
What Will You Learn?
All of our courses are personalized to meet your current Spanish learning needs. You will receive access to 4 grammar videos. You will also attend your weekly conversation session with the native speaker you've been matched with.
Course Content
Grammar Session 1
Number, Gender, & Articles

Number, Gender, & Articles

-AR Verb Present Tense Conjugation

-AR Verb Present Tense Conjugation

Descriptive Adjectives

Descriptive Adjectives

Review: Grammar Session 1

Grammar Session 1
Grammar Session 2
Grammar Session 3
Grammar Session 4
Grammar Session 5
Grammar Session 6
Grammar Session 7
Grammar Session 8
Grammar Session 9
Grammar Session 10
Grammar Session 11
Grammar Session 12
Grammar Session 13
Grammar Session 14
Grammar Session 15
Grammar Session 16
Grammar Session 18
Grammar Session 19
Grammar Session 20
Grammar Session 21
Grammar Session 22
Grammar Session 23
Grammar Session 24
Grammar Session 25
Grammar Session 26
Grammar Session 27
Grammar Session 28
Grammar Session 29
Grammar Session 30
Grammar Session 31
Grammar Session 32
Grammar Session 33
Grammar Session 34
Grammar Session 35
Student Ratings & Reviews
No Review Yet