Expert – Get Serious About Learning Spanish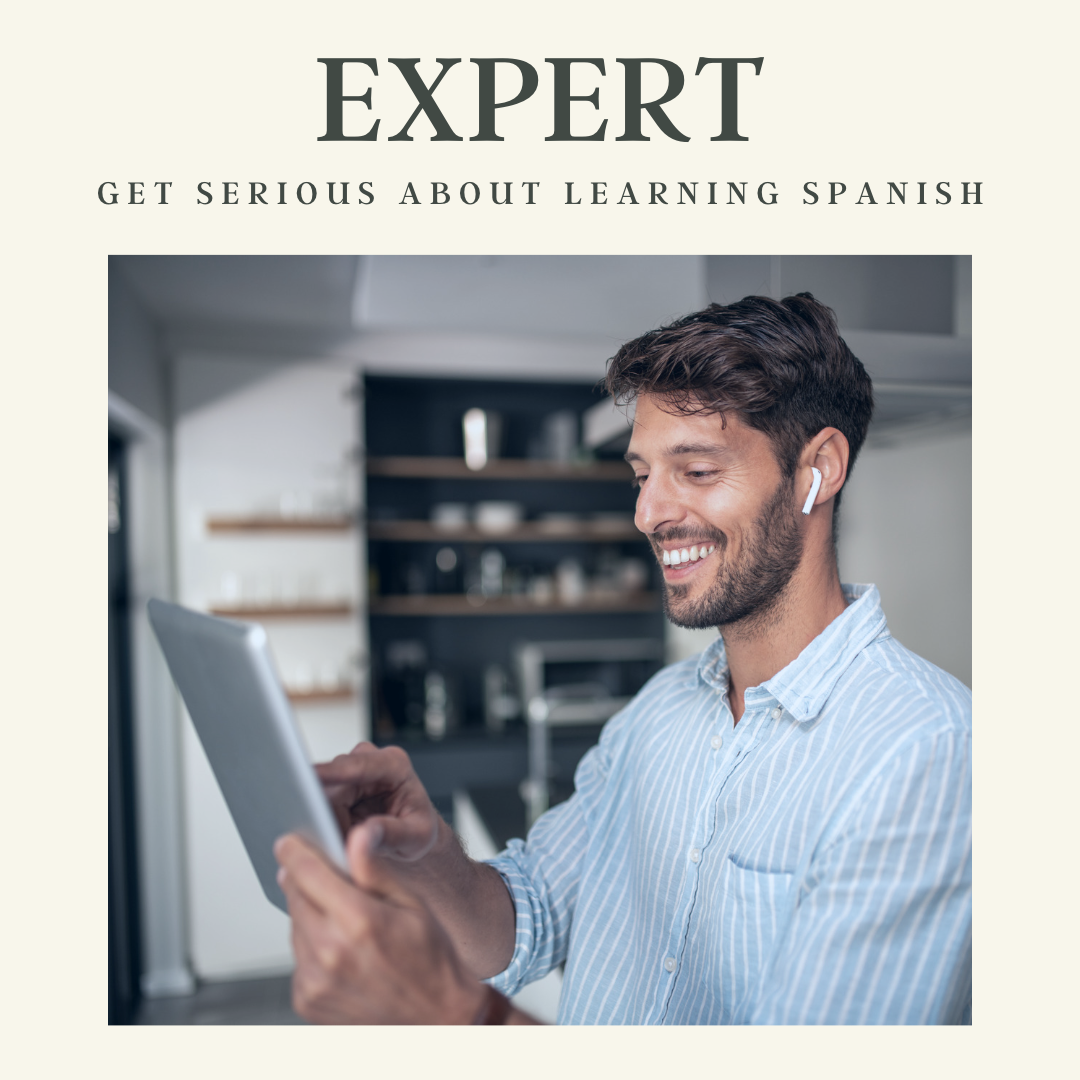 About Course
Are you getting serious about learning Spanish within the next year? This expert Spanish course package is for you. The perfect combination of accountability, consistency, and personalization, this course package provides live one-on-one grammar lessons designed to build your Spanish grammar skills and fill any learning gaps. As always, we will match you with a native speaker and provide you with a personalized language learning plan to fit your specific learning needs.
Personalized grammar classes and conversation sessions are extremely helpful if you want to learn Spanish goals by a certain date. This course package provides the opportunities to practice what you're learning right away with the native speaker you're matched with. You will spend 2 hours per week with your conversation teacher.
Once you have personalized learning available, there is no limit to what you can accomplish during the course. We will teach and present the information at your pace with your learning style in mind.
Why?
Because personalized learning and real Spanish conversations will help you learn Spanish for real. We know that you will come out of this course confident in your ability to apply the concepts that you learn in real life.
We will not bore you 🙂
Filling my grammar classes with interactive activities, I will get you thinking and immediately using the information that you are learning. I also use fun and exciting and lively materials that will keep your mind engaged throughout every live session.  Your conversation sessions will prepare you to use what you are learning in real life.
BTG's Approach
Practice, practice, practice. In our classrooms, we only teach what will be useful in real conversations. And then you will have the opportunity to practice these concepts with the native speaker that you are matched with.
Show More
What Will You Learn?
All of our courses are personalized to meet your current Spanish learning needs. You will receive one-on-one attention in your live grammar sessions and as always in your conversation session with the native speaker you're matched with. You will also receive access to our current library of grammar videos.
Course Content
Grammar Session 1
Number, Gender, & Articles (Copy 1)

Number, Gender, & Articles (Copy 1)

-AR Verb Present Tense Conjugation (Copy 1)

-AR Verb Present Tense Conjugation (Copy 1)

Descriptive Adjectives (Copy 1)
Grammar Session 2
Grammar Session 3
Grammar Session 4
Grammar Session 5
Grammar Session 6
Grammar Session 7
Grammar Session 8
Grammar Session 9
Grammar Session 10
Grammar Session 11
Grammar Session 12
Grammar Session 13
Grammar Session 14
Grammar Session 15
Grammar Session 16
Grammar Session 18
Grammar Session 19
Grammar Session 20
Grammar Session 21
Grammar Session 22
Grammar Session 23
Grammar Session 24
Grammar Session 25
Grammar Session 26
Grammar Session 27
Grammar Session 28
Grammar Session 29
Grammar Session 30
Grammar Session 31
Grammar Session 32
Grammar Session 33
Grammar Session 34
Grammar Session 35
Student Ratings & Reviews
No Review Yet